Mission Statement
The Rosh Chodesh Society is a global initiative that aims to transform the lives of Jewish women, their families, and their greater communities through the bonds of shared Jewish experience. Through an international network of women scholars, leaders, and educators, we provide cutting-edge adult education in tandem with monthly cultural and social programs. Our ultimate vision is to empower, inform, and inspire women to spark a worldwide spiritual revolution that will ensure a brighter future for the Jewish people.
5783 COURSE OVERVIEW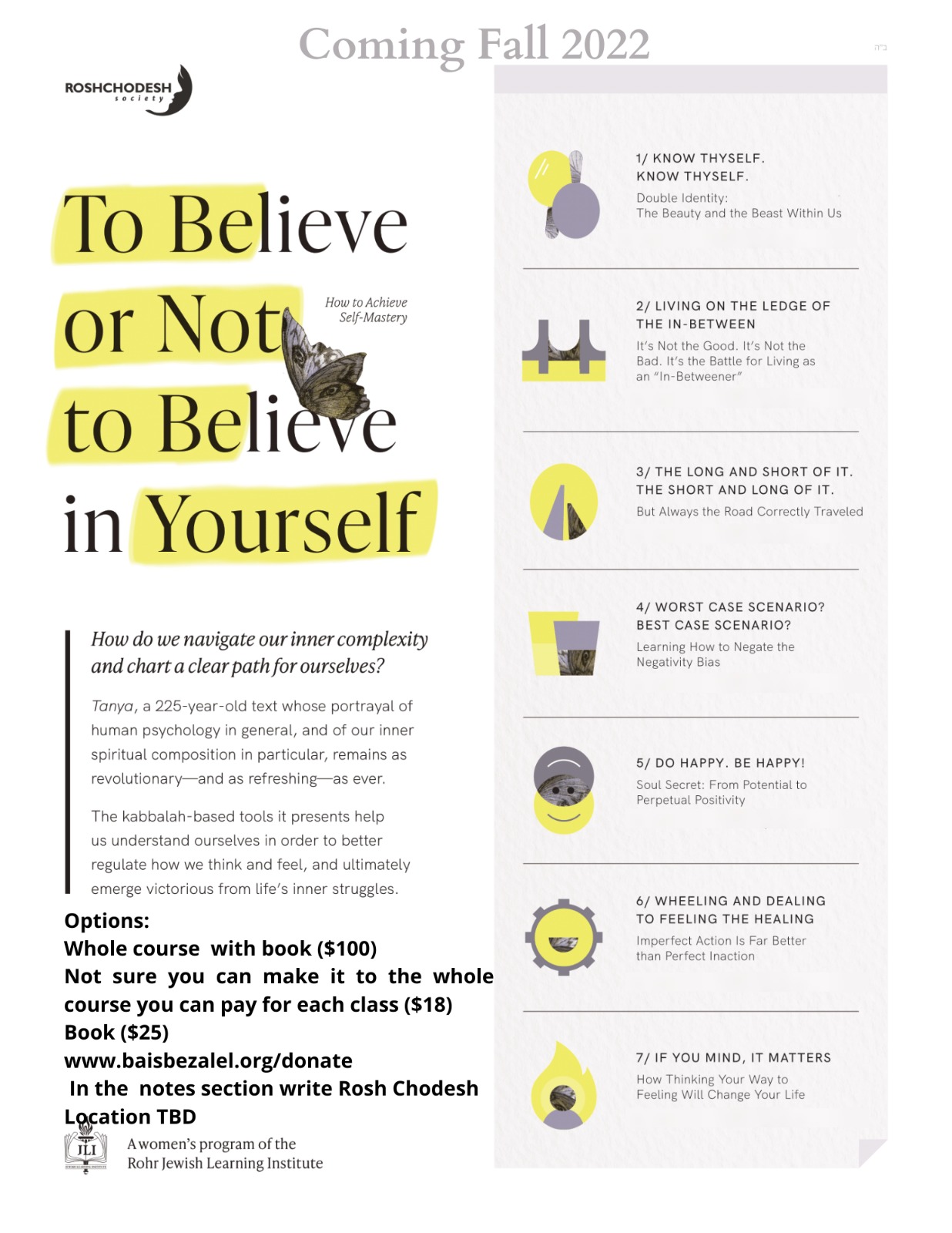 ---
History of Rosh Chodesh Society
---
RCS was born as a child of necessity. In our interaction with every segment of the Jewish community, we  bore witness to the lack of all-encompassing, non-judgmental, state-of-the-art programs created by and for Jewish women. We sought to fill this gap by creating an organization founded on the dual pillars of academic excellence and social reform and its practical applications.
Our holistic approach to Jewish learning considers the impact of Jewish values on personal and interpersonal growth. Drawing on research-based instructional design and cutting-edge approaches to adult learning, our innovative presentation of traditional Judaism is designed to be both intellectually rigorous and highly accessible.
As we enter our fifth year, we have already begun touching the surface of success with our resonant and vibrant message.  Women are turning to RCS for assistance in exploring their Jewish inner child, their personal hopes and aspirations, and in ensuring the future of their daughters.
We seek to give every Jewish woman the gift of a meaningful connection to her birthright, an awareness of who she is and what she stands for, and the tools with which to access her unique talents, abilities, and inner spirit. We hope to help empower a generation of proud Jewish women who will lead, inspire, and educate those around her, helping to foster a brighter and stronger Jewish future.